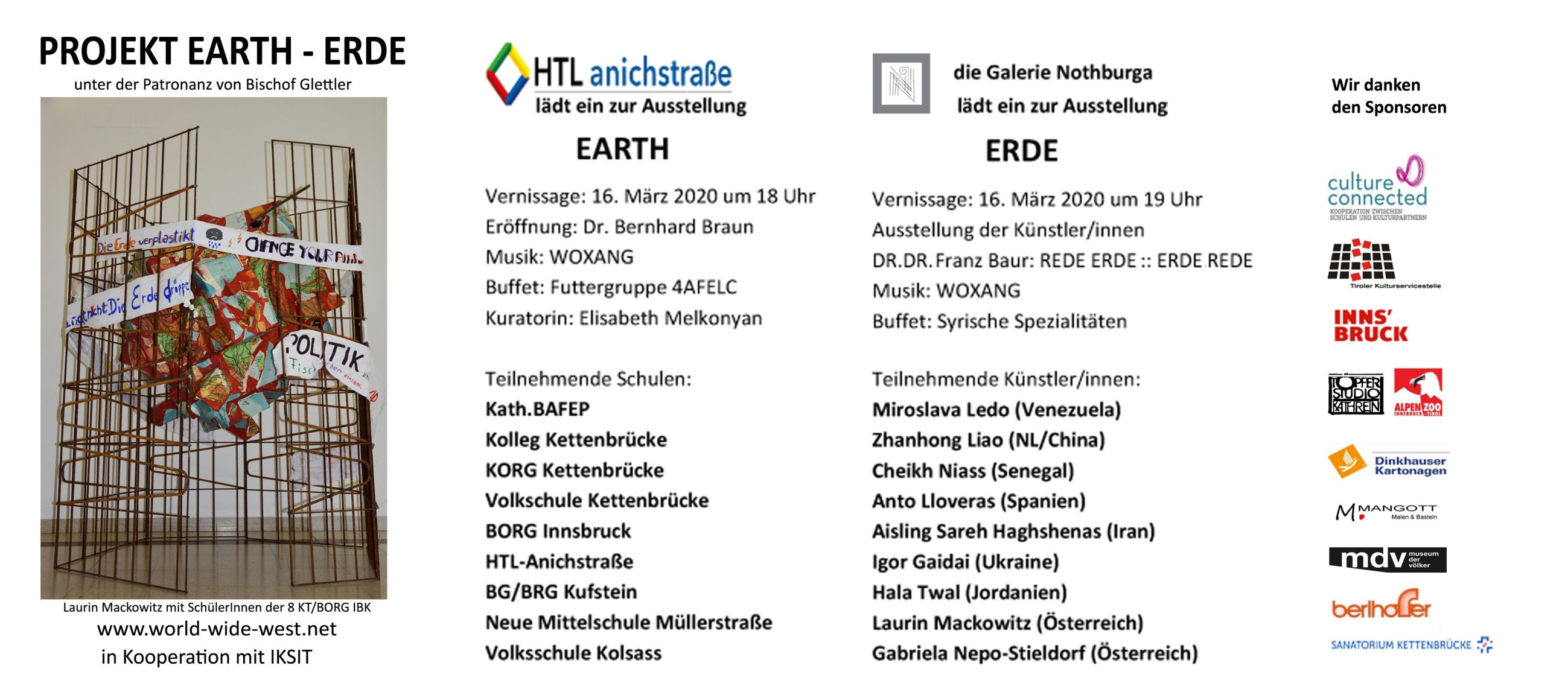 An art project with different schools in Innsbruck and international artists
Earth is our living place – to be respected and honored
HUMUS – HUMAN – HUMOR – HUMILITY - HOPE
The last decades there has been an appalling uncontrolled exploitation of resources, based on greed and boundlessness: deforestation of the rainforests, environmental pollution, discarded plastic, etc.
In our project, we want to pay attention to mismanagement, and at the same time, we want to be sensitized to the beauty and uniqueness of our EARTH – our continent. International artists, who have been focusing on this matter will visit Innsbruck, February and March 2020, to collaborate and support our students and their creative work.
There will be an exhibition in the Gallery Nothburga, March 2020, where all the works of our students and artists will be shown to a greater audience.
Artists:
Miroslava Ledo - Venezuela
Zhanghong Liao - NL/China
Cheikh Niass - Senegal
Anto Lloveras - Spain
Aisling Sareh Haghshenas - Iran
Igor Gaidai - Ukraine
Laurin Mackowitz - Austria
Hala Twal - Jordan

Schools:
Kath. BAFEP
KORG Kettenbrücke
BORG Innsbruck
Volkschule Kettenbrücke
Neue Mittelschule Müllerstraße
Volksschule Kolsass
BG/BRG Kufstein

Download documentation as pdf
Download report of Anto Lloveras as pdf